The Ohio Cobra Club
During 2001, a small group of fun loving and benevolent car enthusiasts, each with a cult-like passion for the Shelby Cobra and a desire to help sick kids, joined together to form The Ohio Cobra Club.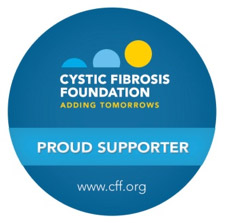 The purpose of the club is to promulgate admiration for the Cobra Automobile, regardless of make or type; to support the City of London with the London Cobra Show and to support and raise money for The Cystic Fibrosis Foundation. In an effort to assist with the fundraising part of the mission, during 2006, the club attained 501(c)(3) non-profit status.
About the club
Throughout the year the club organizes social events such as club meetings, parties, dinners, cruises through various scenic areas in Ohio and helping other club members with their Cobras. Each year, a beautiful Cobra replica is raffled off as the club's main fundraiser. Tickets are $20 each and can be purchased by club members at car shows and events. Raffle tickets can also be purchased online.
London Cobra Show
Every year since 2005, the club has hosted the London Cobra Show. Although the show is called the London Cobra Show, or simply LCS, most of the events take place in and around Columbus, Ohio due to lodging needs in London. The show is always held in June, following the week of Father's day, and spans the entire weekend. The main show takes place on Saturday in downtown London.
LCS is a combination of car show, social event, and charity fundraiser. Show attendees have the opportunity to see hundreds of beautifully crafted Cobras, buy t-shirts, memorabilia and visit the many vendors that exhibit at the show each year. The winning raffle ticket, that fulfills one lucky person's dream, is drawn each year at our Saturday evening dinner.
If you love Cobras and want to help sick kids in need, come join The Ohio Cobra Club.